The Data Action Lab offers a broad range of data-focused professional development offerings including workshops, labs and training courses. These comprehensively cover key topics in the world of data including data science, artificial intelligence, machine learning, business intelligence and business analytics.
Our goal is to increase people's understanding and application of data in the workplace and also to support professional development for people who currently are, or who wish to become data professionals.
Participants may then choose to progressively advance their competence through one or more of our comprehensive learning streams.
---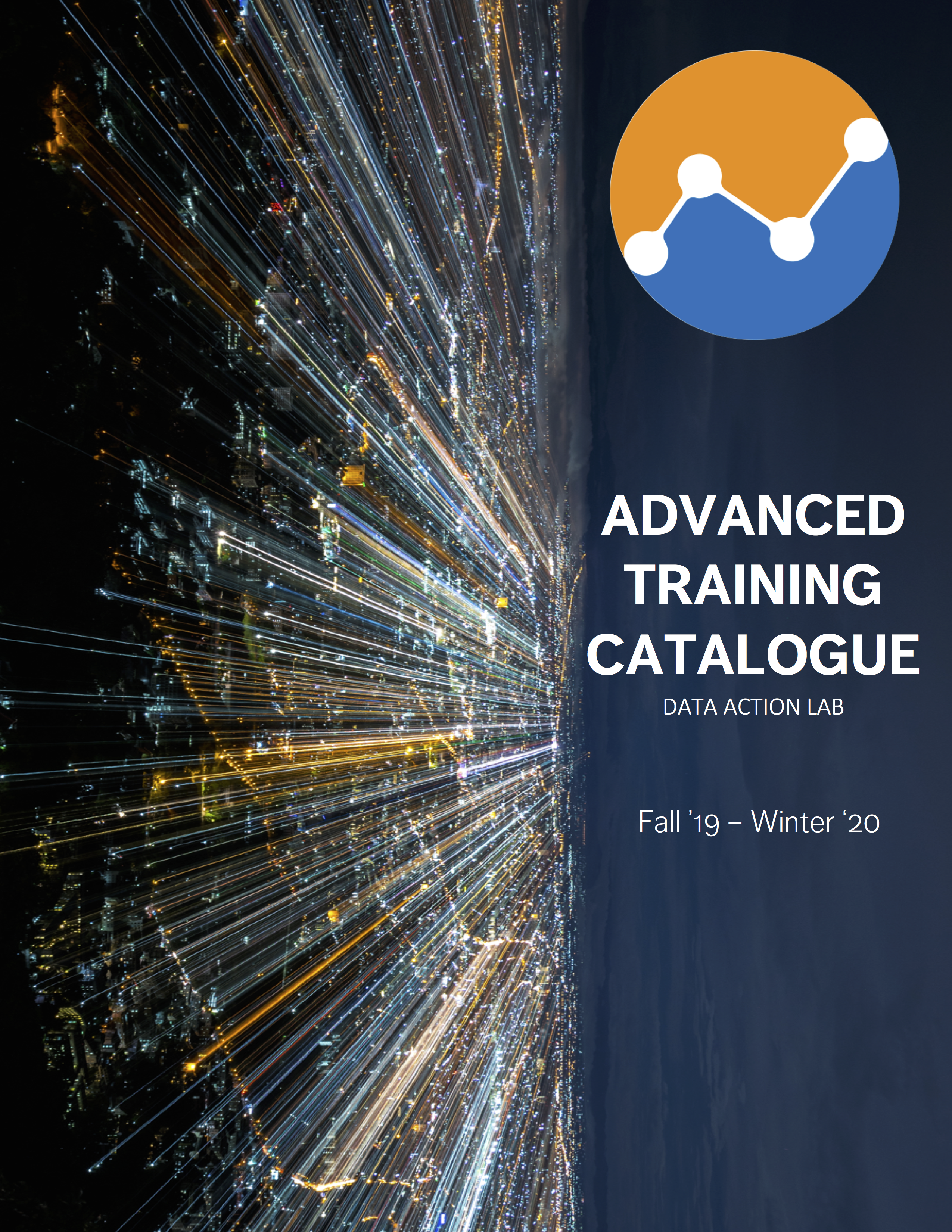 The Advanced Data Training Catalogue for the 2019-2020 Fall/Winter sessions is now available — online registration details are coming soon.
We also maintain a knowledge base of currently technical topics, regularly updated through the Data Action Lab Blog.

For more information, please contact us.